I don't know that I have anything to add that can make this picture of Republican Vice Presidential nominee Sarah Palin that could make it any funnier:
The talking heads on my television box all seem to say that picking her helps John McCain's "maverick image." Honestly, if I wanted people to call me Maverick, I'd pick this guy: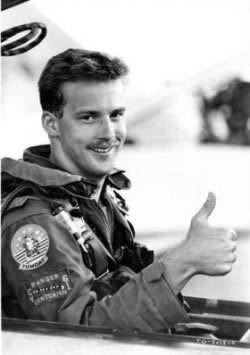 He even has experience "keeping up foreign relations."*
*"You know, the finger?"