When your favorite NFL team is eliminated from playoff contention, there's not much left to do but wait for the draft. That is, of course, unless you can take comfort in knowing you have a season sweep against the dirty, cheating Packers.
Thanks to the Bears
, the road to the Super Bowl goes through the home of the dirty, cheating Cowboys instead of the afore-mentioned dirty, cheating Packers.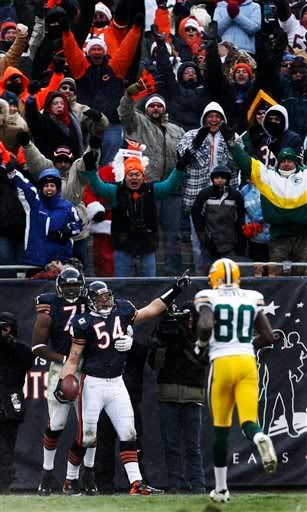 Oh, and Favre chucking two more picks is always a good time. Especially when one of them is run back for 85 yards by all-universe football player Brian Urlacher. Good times from a football season that hasn't produced many of those.